We are not affiliated with any brand or entity on this form
Get the free sbar template pdf form
Show details
Hide details
STAR Communication Worksheet / This is not part of the medical record / Patient Date of Birth: Patient Name: Date: Form Number: SBAR-001 / Time: AM PM Location: / Room Number: Recall call preparation:
Get, Create, Make and Sign printable isbar template
Get Form

eSign

Fax

Email

Add Annotation

Share
How to fill out sbar template pdf form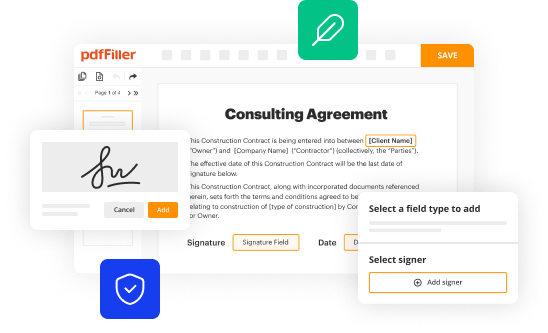 How to fill out sbar template pdf:
01
Begin by opening the sbar template pdf on your computer.
02
Review the instructions provided on the template to familiarize yourself with the required information.
03
Start by entering the date and time of the communication in the designated section.
04
Fill in the "Situation" section with a concise description of the patient's current condition or situation.
05
In the "Background" section, provide relevant background information about the patient's medical history, including any recent changes or developments.
06
Move on to the "Assessment" section and describe your evaluation of the patient's condition, including any vital signs or other relevant data.
07
In the "Recommendation" section, outline any necessary actions or interventions that you suggest should be taken.
08
Finally, sign and date the sbar template pdf to indicate that you have completed the form.
Who needs sbar template pdf:
01
Healthcare professionals who work in hospitals, clinics, or other medical settings can use the sbar template pdf to standardize the communication process.
02
Nurses and physicians often utilize the sbar template pdf when providing handoff reports or conveying important patient information to colleagues.
03
Students studying healthcare or pursuing a career in the medical field may be introduced to the sbar template pdf as a tool for effective and concise communication.
This is how it works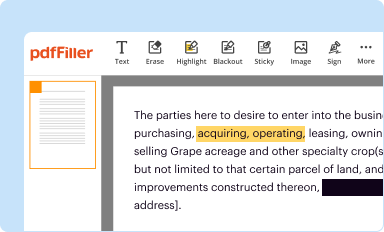 Edit your sbar template pdf form form online
Type text, complete fillable fields, insert images, highlight or blackout data for discretion, add comments, and more.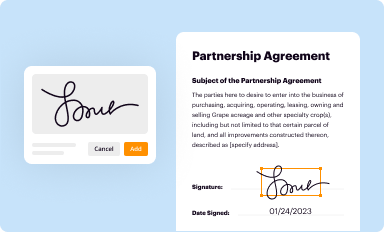 Add your legally-binding signature
Draw or type your signature, upload a signature image, or capture it with your digital camera.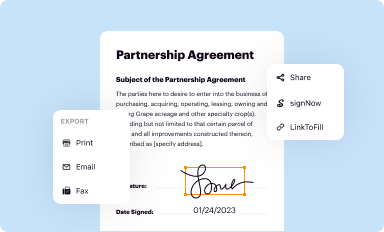 Share your form instantly
Email, fax, or share your sbar template pdf form form via URL. You can also download, print, or export forms to your preferred cloud storage service.
Editing sbar template pdf online
In order to make advantage of the professional PDF editor, follow these steps:
1
Check your account. In case you're new, it's time to start your free trial.
2
Simply add a document. Select Add New from your Dashboard and import a file into the system by uploading it from your device or importing it via the cloud, online, or internal mail. Then click Begin editing.
3
Edit printable blank sbar template form. Rearrange and rotate pages, add new and changed texts, add new objects, and use other useful tools. When you're done, click Done. You can use the Documents tab to merge, split, lock, or unlock your files.
4
Get your file. Select your file from the documents list and pick your export method. You may save it as a PDF, email it, or upload it to the cloud.
With pdfFiller, it's always easy to work with documents.
People Also Ask about sbar template pdf
What is an SBAR template?
What is SBAR in nursing example?
How do I create a SBAR report?
How do you write a simple SBAR?
What is an example of an SBAR?
Printable Sbar Template is not the form you're looking for?
Search for another form here.
Comments and Help with nursing sbar template pdf
Video instructions and help with filling out and completing sbar template pdf
Instructions and Help about printable sbar tool template form
So we need to do one our workshop style interactive session to teach you about the idea of s bar it stands for s the situation B for background a for assessment and all for recommendation, and it's about making us more effective in our communication what you can use bar for is in hand over when district nurses meet they often go out and Dothan visits in the morning come back at lunchtime make sure everybody#39's okay, and then they want to talk about what#39;happened have a clinical discussion within a group so in the handover it canes very lengthy you can get into discussions about non-clinical issues that you don't need to discuss s bar allows us to have that framework to keeps focused on our clinical discussions get right down to the point and take outfall the waffle and the conversational part of the handover, so it brings you right down to the nub of the problem and allows you to stay focused on the clinical needs of that patient and what you need the rest of the team to know so for example I come back from my morning visit and I say I want to talk about Mr. Smith actually everything's changed the situation we all know who is that helices alone he#39's got leg ulcers and the background is weak visiting for the last two weeks and this new dressing has notbeenmy assessment is actually that he#39;brewing an infection there's a lot of redness around the outside, so my recommendation is that I ring the GP and ask for some antibiotics because actually systemic deer he#39's unwell No Ivan demonstrate nurses the ideas that once clinicians have got used TOS bar as a framework or as a tall they can then use that in any type of communication what is the actual situation that we have with the patient they can use it on the folio and taking message or talking to another collision on the phone they can particularly use it talking to a GPface-to-face the clinicians can also use it to do their progress notes on Rio and any other clinician following on whether#39's a physio or OT or the podiatrist can see actually what you found what your recommendation was and what you'redone about it, so it makes all the communication more effective that#39's the idea behind it anyway than we introduced the idea of a patient status at a glance board which is another type of tool to help supports bar and support the team's work moreeffectivelywhat we found is that when people have used it in handover they have been able to cut down their hand overtime from an hour or over an hour down to half an hour now that means that you#39're saving half an hour per condition per day across the week which is a lot of hour sand the benefit of that has been that because they've had a quicker handoverthey''ve been able to have more time to-do their red notes, or they've got more time to spend with their patients rather than time talking to other people about their patients#39've had perfect feedback that actually it#39's something that you can pick up quite easily it#39;straightforward...
FAQ
What is sbar template pdf?

Sbar template PDFs are documents that contain a standard, pre-formatted template for creating an SBAR (Situation-Background-Assessment-Recommendation) report. SBAR is an acronym used to document a patient's medical history and provide health care professionals with a standard format for providing concise and accurate information. The SBAR template PDF typically includes the headings of the categories of the SBAR report, which are Situation, Background, Assessment, and Recommendation. The template also includes a brief description of each category and instructions for completing the report.

What is the purpose of sbar template pdf?

The SBAR (Situation-Background-Assessment-Recommendation) Template PDF is a tool used to help medical professionals communicate effectively with one another. This template is intended to aid in the assessment and management of any patient situation, and provides a structure for organizing information and ideas. It is designed to help ensure that important information is not overlooked and to facilitate quicker, more effective decision-making.

What information must be reported on sbar template pdf?

The SBAR template PDF should include the following six pieces of information: 1. Situation: A brief description of the patient's condition and the context in which the healthcare provider is acting. 2. Background: Any pertinent medical history and relevant test results that are available. 3. Assessment: An evaluation of the patient's condition and potential risks. 4. Recommendation: The healthcare provider's proposed course of action. 5. Agreement: Acknowledgement of the nature of the problem and agreement to the proposed course of action. 6. Follow-up: A plan for monitoring the patient and any additional steps that need to be taken.

When is the deadline to file sbar template pdf in 2023?

The deadline to file an SBAR template PDF in 2023 is dependent on the context in which the PDF is being filed. Generally speaking, deadlines may vary depending on the organization or entity requiring the SBAR template PDF. It is best to check with the specific organization or entity to find out the exact deadline.

Who is required to file sbar template pdf?

The SBAR template pdf may be required to be filed by healthcare professionals, such as doctors, nurses, and other care providers. It is commonly used in healthcare settings to facilitate effective communication and documentation between healthcare team members regarding patient information, assessments, and recommendations.

How to fill out sbar template pdf?

To fill out an SBAR (Situation, Background, Assessment, Recommendation) template in PDF format, follow these steps: 1. Open the SBAR template PDF file on your computer or device. You will need a PDF reader or editor program to make changes to the document. 2. Use the provided text fields in the template to enter the necessary information. Typically, an SBAR template will have separate fields for Situation, Background, Assessment, and Recommendation. 3. Click or tap on the text field corresponding to the "Situation" section. Start typing the current situation or problem you are reporting. Provide a concise and clear description of the situation, including relevant dates and times. 4. Move to the "Background" section and enter any background information that is important for better understanding the situation. Include relevant history, context, or events that led up to the current situation. 5. Proceed to the "Assessment" section and input your analysis or assessment of the situation. Describe any observations, findings, or diagnostics relevant to the problem. Be objective and concise in your assessment. 6. Finally, go to the "Recommendation" section and provide any suggested actions or recommendations based on your assessment. Write down specific steps or interventions that could help resolve the situation or improve the existing condition. 7. Review the entire SBAR template to ensure accuracy and completeness of the information you've entered. Make any necessary edits or revisions. 8. Save the filled-out SBAR template on your device, preferably in a location where it can be easily retrieved and shared with others if needed. Note: If the SBAR template is not editable, you may need to print it out and fill it in by hand. In such cases, use an easily legible handwriting and follow the same guidelines mentioned above when completing each section.

What is the penalty for the late filing of sbar template pdf?

The penalty for the late filing of an SBAR template PDF can vary depending on the specific circumstances and the regulations of the particular organization or institution. However, it is important to note that the SBAR template is not typically a document that has a specific filing deadline or a penalty associated with it. SBAR (Situation, Background, Assessment, Recommendation) is a communication tool commonly used in healthcare settings to provide concise and effective transfer of critical information. It is not typically filed in the same way as official documents or forms that have specific deadlines or penalties for late submission. However, if there are specific organizational policies or regulatory requirements that mandate the use of SBAR templates and have set deadlines for their completion, then the penalties for late filing would depend on those policies. It is advisable to consult the organization's guidelines or the relevant regulatory body for specific information on any penalties associated with the late filing of SBAR templates.